« Back to Glossary Index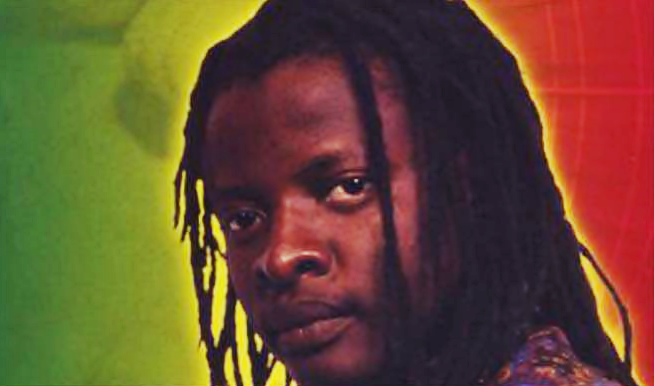 ---
Birth Name: Sipho Johnson Mdletshe
Stage Name: Jambo
Born: 07 August 1966, Empangeni
Died: 19 March 2014 (aged 48)
Genre: Reggae, Mbaqanga
Labels: Cool Spot
Associated Acts: Izindlovu, Jambo
---
Sipho Johnson Mdletshe was a reggae artist better known as Sipho Johnson Jambo. He was born in Nkandla, KwaZulu-Natal, but grew up and stud­ied in Em­pan­geni out­side Richards Bay. He died from TB-re­lated com­pli­ca­tions. He was also a producer, songwriter and engineer. He recorded 7 albums in total, 1 a Mbaqanga album, 5 Reggae albums with the group Jambo, and the sixth one was a solo project under the name Sipho Johnson Jambo.
Sipho Mdletshe was part of an Mbaqanga group called Izindluvu. In 1989 they released a Mbaqanga album called Ezami Ziyawina through Cool Spot Records. They would later change their name to Jambo as their musical direction also transformed into Reggae. The group consisted of Elphus Mkhize, Mandla Nongena and Sipho Jonson Mdletshe. Between 1988 – 1996 they released 5 albums which had popular hits like Prodi­gal Son, Call­ing All Chil­dren, Give Us Power and No One with Sipho featuring as lead vocal in most of the songs. In 1991 Gallo Music Produced the Reggae For Peace Album compilation and the song No Man Kill Another Man was included and is credited to Sipho Johnson. Their last Album together, NO ONE, released in 1996 was nominated at the South African Music Awards that year for Best Reggae Performance. A nod from the Recording Music Industry that stamped their mark as one of the biggest selling Reggae group at that time.
According to sources Sipho went on a long break from music after the passing of his wife. He would later resurface as a solo artist using the name Sipho Johnson Jambo and released the critically acclaimed Album called Unborn Child produced by Richard Siluma. That would be his last works, he passed on in 2014 succumbing to a short sudden illeness. His passing did not make it much to national news; The Sowetan Newspaper of March 24, 2014 reported on it. Most of his fans did not know that he had passed on, they were still inquiring about his where abouts as late as 2017/18.
A dedicated fan opened a Public Facebook Group page: sipho johnson alias jambo where they share his music and keep his memory alive.
Folks at Roots Reggae Library have an impressive collection of Jambo's Albums creating an up to date Discography and reviewing all six albums.
---
DISCOGRAPHY
PRODIGAL SON
1988
1. Hero
2.She's My Baby
3. Dear Father
4. Salusa
5. Prodigal Son
6. Never Loose Hope
7. Thank You
8. How Long
BAD FRIEND
1990
Bad Friend
Don't Cry
No Man Kill Another Man
Jahovia
Shine On Brighter
This Is Mine
Sharing
Twilight Child
Calling All Children
1991
1. Bad Attitude
2. Calling All Children
3. Good Good Message
4. Jah Rasta Far I
5. Give Thanks
6. Worried
7. Wake Up
8. Who's Gonna Be There
GIVE US POWER
1992
Give Us Power
Watch Your Step
It's No Good
Crying Freedom
Freedom Street
People Get Ready
Inna My Heart
Steady But Sure
UNBORN CHILD
2000
Unborn Child
Local Music
Our Children
Long Live South Africa
My Rock
Dear Mother
Stop Crime
Serial Killer
Trouble
---
VIDEOS
---
Press
From: Beyond Memory: Recording the History, Moments and Memories of South African Music. By Max Mojapelo
From: ZAMBIAN MUSIC LEGENDS By Leonard Koloko

Sources
Beyond Memory: Recording the History, Moments and Memories of South African Music. By Max Mojapelo
Roots Reggae Library
https://www.pressreader.com/south-africa/sowetan/20140328/282054799991900
Comments
comments
Comments
comments
« Back to Glossary Index