The Untold Story of Rasta Rebel José Carlos (Joseph Charles)
February 12, 1983, a Reggae Band called Splash, fronted by Joseph Charles (24) and Rufus Radebe (18), performed in Kloofdal Amphitheatre in Rooderport, Johannesburg; in front of a 3000 strong audience of mostly students from The University of Pretoria, The Rand Afrikaans University and The University of the WitsWatersRand. They yelled to the crowd: "Who Killed Neil Aggett?" (The late Trade Unionist who died in detention) – To which the crowd responded: "The Police!" The band performed songs like "A tribute to Martyrs" (by Steele Pulse), "Freedom to Mandela." They chanted: "Jah Mandela", "Jah Oliver Tambo", "Jah Biko"and "Amandla!" (Power "to the People"). Raising the black Fist.
Four Months later, June 2, 1983, the two found themselves in front of a different audience in the Johannesburg Regional Court, facing charges of indirectly promoting and furthering the ideals of the then banned African National Congress (ANC) and advocating violence through their Music. They were charged under the Internal Security act and were given six years sentences of which two years were suspended for five years. The judgement was handed down by the Magistrage Mr. W. Aucamp. Earlier on, their first Bail application was denied on the basis that "They were Men of Straw who had no fixed jobs and no means to pay bail. Charles was an alien of no fixed abode, illegally in South Africa. He had nothing to loose and was liable to leave the country and estreat bail" (Argus Newspaper: 3/6/83).
They had pleaded not guilty. Mr Radebe in their defense, explained that he actually shouted "Who Killed Nugget (a brand of shoe polish) not referring to the late Dr. Aggett. "He said that he noticed that the Nugget polish was no longer in shops or advertisements, instead the competing brand KIWI, was much visible." Mr. Charles said they sang about Mandela because he had been in prison for a long time and Mr. Radebe further intoned that they were not aware that it was illegal to sing about Mandela and therefore did not regard the song as political. (Sowetan Newspaper: 36/1983).
They also pointed out that they belong to a peaceful movement that does not advocate violence and is open to all races. The pair was also famous for covering anti-apartheid songs from other musicians across the globe especially songs from the Roots Reggae Band Steel Pulse. The news of their arrest spread widely and even reached the UK band Steel Pulse, who would later dedicate 'Earth Crisis' their fifth studio album released in 1984 to the duo who were still incarcerated.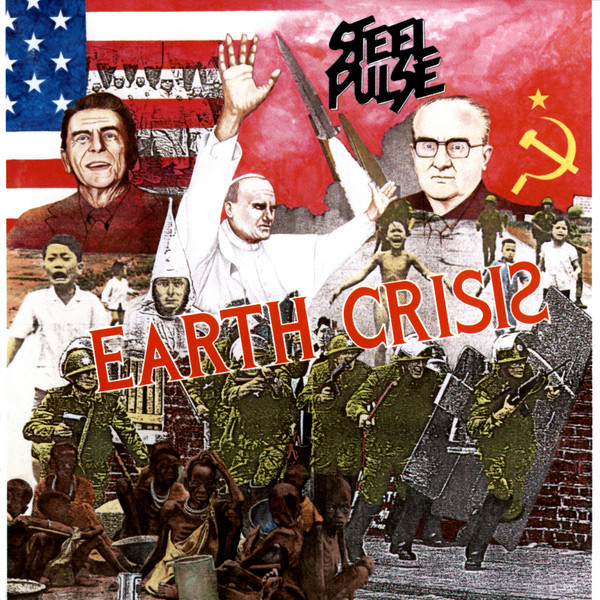 The Early Years
José Carlos also known as Joseph Charles (Charles Joseph) was born in Mozambique to a Mozambican mother and a Portuguese father, he left Mozambique at an early age after the Frelimo war in Mozambique [The Mozambican War of Independence was an armed conflict between the guerrilla forces of the Mozambique Liberation Front or FRELIMO (Frente de Libertação de Moçambique), and Portugal. The war officially started on September 25, 1964, and ended with a ceasefire on September 8, 1974, resulting in a negotiated independence in 1975]. His father returned to Portugal and Jose Moved to South Africa at the age of 18 and lived as a musician. At the age of 24 Jose was playing for reggae band 'Splash' which he formed with Rufus Radebe (19) from Alexander township and the other band members Kulu & Maurice who both eventually emigrated to Germany to further their musical careers.
Later Jose Carlos moved to Cape Town where he became the first lead singer of the Reggae Band Selassie I, with members: Drummer Clive Hartzenberg, Charles Jenkins on Bass, Gavin Ebden on Electric Piano, Michael Jones on Percussions, Errol Stratchan on Rhythm Guitar. Within months of playing together, they secured regular gigs at various night spots around the city and played their original compositions at Green Market Square on Saturday mornings.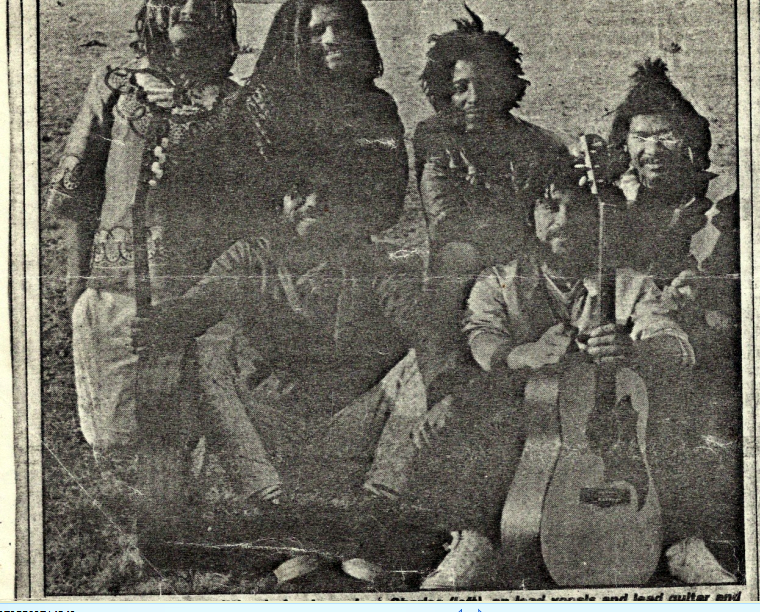 The Band got the attention of the revelers and underground scene in Cape Town through reviews like this:
Back To Johannesburg
In the late 80's, early 1990s he left the band and made a return to Johannesburg. He continued playing music, basking at the Market Theater and living in Yeoville. It was during this time when he got to meet John Joannou, a man who would assist him in getting him to record an album. Johan Jonnou recalls how he met Jose Carlos:
"I met jose in the late 80's basking at Market theatre in Newtown Johannesburg, he was playing originals which were super impressive! I asked him whether he had an album, and when I discovered he hadn't I had to get involved…There are too many stories to detail on the adventures undertaken to get him published, suffice it to say, memorable experiences which I will always cherish." -Johan Jonnou (from the the visualiser he uploaded on Youtube for the song Abasebenzi. 11 Jan 2014)

Jose Carlos would later record and release 'Abasebenzi' album with the Positive Vibes band under Gallo Records, the album was produced by Richard Siluma and engineered by Dave Segal. Johan Jonnou talks about the road to recording the only Album. He uploaded the title track Abasebenzi on Youtube .
This song is the title track to Jose Carlos' album Abasebenzi, released early 90's by Gallo GRC. The recording was rushed (5 days for the entire album) … my personal feelings are that Gallo saw the immense talent of this artist, hurried the recording, promised the world and delivered nothing in terms of marketing – in fact basically shelved the album. All to protect their bread-and-butter artist in the same stable, Lucky Dube (no disprespect to Lucky intended [may he RIP]). – John Joannou
The Album did not go unnoticed. A track from the album 'Around The World' was featured in the Reggae Strong for Peace, the first reggae project of that nature in the country, Organised by Lucky Dube, Produced by Richard Siluma and Engineered by Dave Segal. Released in 1991, the album featured Lucky Dube, Harley and the Rasta Family, Sister Phumi Maduna, Sipho Johnson, Oyaba, Slaves, Carlos Djedje, System Enemy, Black People´s Choice and Angola And The Groaners. The project was in response to the atmosphere and fear of political instabilities in the country soon after the release of Nelson Mandela from prison.
Abasebenzi – The Album
The title comes from Abasebenzi, which was a periodical published from 1973 to 1975 by the Wages Commission, Student's Representative Council at the University of Cape Town and aimed to create awareness by informing workers in the Western Cape (mainly Cape Town) of the importance of worker unity, organisation and representation in order to protect their interests, better their wages and working conditions and end worker exploitation. Information about collective bargaining, formation of liaison committees, works committees and trade unions was made available in order to empower workers in their struggle. –
The eight track album was released under Gallo in 1990. He recorded with the Positive Vibes band. The members were Sister Phumi Maduna, Thembi Tundube, Portia Nkwateni, Francisco Mokwena, Ruben Beewa and Richie S on Backing Vocals. Sello Motoedi on Drums, Keys – Sipho Mthiyane; Bass – Brotherman; Percussion – Peter Baloyi; Lead Guitar – Chris Ntaka.
Title: Abasebenzi
Artist: Jose Carlos with Positive Vibes
Genre: Reggae
Distributed by: Gallo Music
Digital Release: 2007
Track List
Mama
Around The World
Reggae from Africa
Unite People
Abasebenzi
International Vibe
Holy Mount Zion
The Rasta Vibe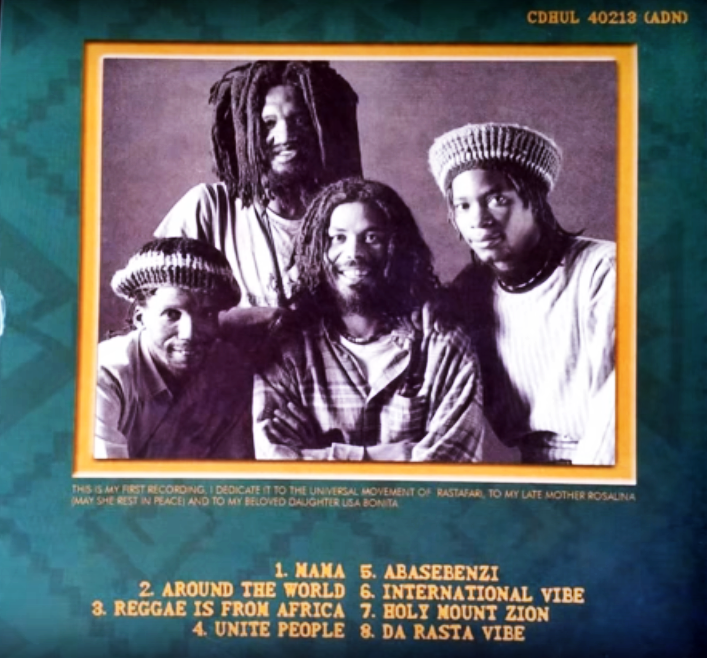 Abasebenzi would be the only recorded works of Jose Carlos. Gallo Music gave it its digital release in 2007. Jose passed away, they say, sometime in 2012. It is said that he might have a daughter called Bonita, whom he had with a German Woman.
Chronology
He was Born in Mozambique in 1959. Would have turned 61 this year
Portuguese Father and Mozambican Mother
Moves to Joburg at the age of 18.
Formed Splash Reggae Band with his friend Rufus Radebe from Alex
Performs in Kloofdal Amphitheatre in Rooderport 1983
Gets arrested and given six years sentences of which two were suspended for five years
Steel Pulse makes a dedication to Jose Carlos and Rufus Radebe in 1984 (World Crisis)
Moves to Cape Town and forms Selassie I Band
Has a daughter with a German Lady in the early 90's
Moves back to Johannesburg(Yeoville Days)
Releases Abasebenzi with Gallo Records
Gets featured in Reggae Strong For Peace Album with the song 'Around The World'
Passed away in 2012


Much of the information here was pieced together from the Youtube Channel of John Joannou, with video titled: South African Reggae - Jose Carlos Tribute.
Newspaper Clippings:
Rand Daily Mail - 3/6/1983
Sowetan Newspaper - 39/1983
Argus - 3/6/1983






Comments
comments