Rototom Sunsplash shapes up with the last artists in its line-up for the 2019 edition in Benicàssim, commemorating its 10 years as the bench mark for reggae in Spain
The Main Stage hosts live shows from some of Jamaica's biggest artists. It's the place to see Grammy winning son of Bob, Ziggy Marley, cultural reggae's 21st century heir-apparent Chronixx, highly creative dancehall "deejay" Busy Signal, and first family of modern reggae Morgan Heritage. A recent addition to the top tier of the lineup is fiery Rasta lyricist Anthony B. Also on the Main Stage are veteran harmony groups Israel Vibration, and Culture featuring Kenyatta Hill, versatile Rasta vocalist Queen Ifrica, deep-voiced cultural singer Bushman, and groundbreaking, trendsetting first lady of reggae song, Marcia Griffiths.

Anthony B.
In addition, the stage hosts some special anniversary shows. Devout Rastafarian close harmony group the Abyssinians celebrate their 50th year, progressive reggae outfit Third World commemorate their 45th, while British ska ensemble The Selecter and Rasta prophets Misty In Roots both hit their 4th decade in music.
2019 marks Rototom's 10th year in Spain, and in honour of this momentous occasion and the growth of Spanish reggae, local legends Green Valley make a triumphant return to Benicassim. They will be putting on a very special show, filled with special guests.
Also representing Spain on the Main Stage are Navarran future dub duo Iseo and Dodosound with the Mousehunters, Madrid harmony trio Emeterians, and Barcelona's multi-award winning reggae rumba and funk influenced Macaco
The songs from two of reggae's greatest feature films are showcased by special collaborative performances. The soundtrack to Ted Bafaloukos' 1978 reggae film Rockers will be recreated on stage by Bernard Collins of the Abyssinians, Big Youth, Kiddus I, and drummer/lead actor Leroy Horsemouth Wallace. Franco Rosso's powerful British reggae film Babylon will be revisited by original soundtrack creator Dennis Bovell and the movie's lead, Brinsley Forde.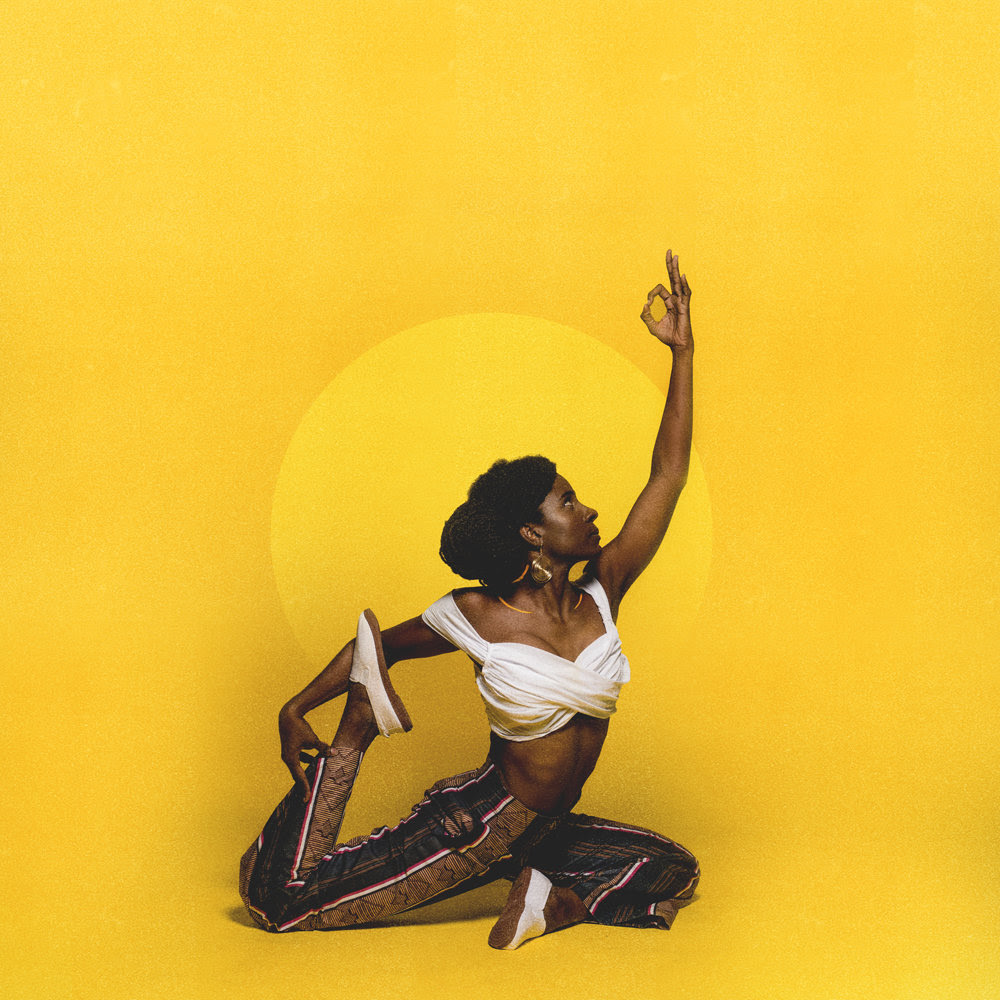 Jah9.
Completing the Rototom Main Stage lineup are Bob Marley's grandson Jo Mersa, highly intellectual poet Jah9, veteran mento legends the Jolly Boys, silky-voiced Protoje-signings Lila Ike and Sevana, hugely popular Californian band Slightly Stoopid and French hip hop collective L'Entourloop.
The neighbouring Lion Stage is a home to rising and seasoned reggae talent. It's the place to find the African dancehall of Ghana's Stonebwoy, a new album launch by Jamaica's Warrior King,the soulful conscious reggae of France's Nâmaan, honey-voiced Jamaican veteran Linval Thompson, and French sound system and production house OBF with emcees Charlie P, Sr Wilson and Shanti D. A diverse line-up includes Polish reggae ambassadors Bednarek, England's hugely popular Gentleman's Dub Club, French rebel singer Tairö, and Italian stalwart Brusco. Two brand new announcements are Jamaican roots revivalist Micah Shemaiah and Billboard chart-topping US-based protest singer and educator Aaron Nigel Smith.
The remainder of the Lion Stage roster is testimony to reggae's international flavour. Europe is represented by Stand High Patrol featuring Marina P (France), Acsel & the Reggae Rebel band, Istituto Italiano Di Cumbia All Stars and exciting new announcement Rhomanife (all from Italy), Eva Lazarus and Mad Professor's Young Robotiks Band featuring Lady Marga, Zeena, Redhed QI, Joe Ariwa (UK) and Forelock (Sardinia). From further afield come The New York Ska Jazz Ensemble, The US Virgin Islands' Reemah, and Puerto Rico's International Dub Ambassadors. The diversity of Spanish reggae is to be heard in the music of Itaca Band, Lasai, The Dance Crashers, All B, Koers and new Lion Stage addition the Jamaleònics. The festival's commitment to female energy in dub music is enshrined in Women Soldier, a special ensemble of talented vocalists out of Barcelona and Italy, curated by producer Chalart 58.

Linval Thompson.
Rototom has three spectacular sound system areas, each devoted to a different corner of Jamaican music. The Dancehall area hosts a pulsating party with appearances from UK chart hit maker Stylo G, New York-based Jamaican singer Kranium, Kingston collective Ward 21 and recently added Spanish deejay Mad Muasel. Also in attendance are Jamaica's Stone Love, Renaissance 30, Freddie Krueger and ZJ Liquid, joined by Japan's legendary Mighty Crown and Jah Works Sound, Germany's Sentinel, France's Drum Sound, Panama's DJ Chiqui Dubs, Israel's New Zion Sound, England's V Rocket and Spain's Blackup. Italy's Northern Lights celebrating their 20th anniversary, and Rototom legend Lampa Dread are in residence.
The frenetic sounds of 2 Tone, Ska and Cumbia can be heard in the Caribbean Uptempo area. Highlights of the Rototom line-up include Jamaican veteran Winston Francis, the UK's Natty Bo and former Selecter member King Hammond, as well as Colombia's Banda Melao with appearances by Colombian and Honduran traditional dancers.
Heavier vibrations await at the Dub Academy. The area has invited an unprecedented gathering of sound systems, including The UK's Iration Steppas, Jah Tubbys and Sinai, plus the Netherlands' King Shiloh, Barcelona's Greenlight Sound, France's Blackboard Jungle, and Italy's 48 Roots, Each of these sonic giants will be bringing to this hallowed ground their own stacks. Further guests will be Mad Professor, the Ivory Coast's producer Jacin, together some surprise acts.
Reggae's roots in Africa can be experienced in the eclectic rhythms of the African Village. Artists confirmed for this year are Ghana's quirky Fokn Bois, Senegal's electronic Sabar and Mbalax fusionists Guiss Guiss Bou Bess, Ghanian highlife from Kwame, multilingual Guinean female artist Marga Mbande, Ethiopian instrumental quintet Qwanqwa, and Afro-fusion group Sahad and the Nataal Patchwork. DJ sets include Lisbon's Celeste Mariposa, highlighting and exploring the Afro-Portuguese connection.
With an extraordinary choice of music and an environmental commitment to Stand Up For Earth, come and enjoy the fruits of Rototom ten glorious years as a reggae base in Spain.
Comments
comments