SATMA 2022 Best Reggae Group/Arstist Nominees
Burning Fire – Mukonisi
Album: Miloro
To vote SMS: SATMA 31 to 49495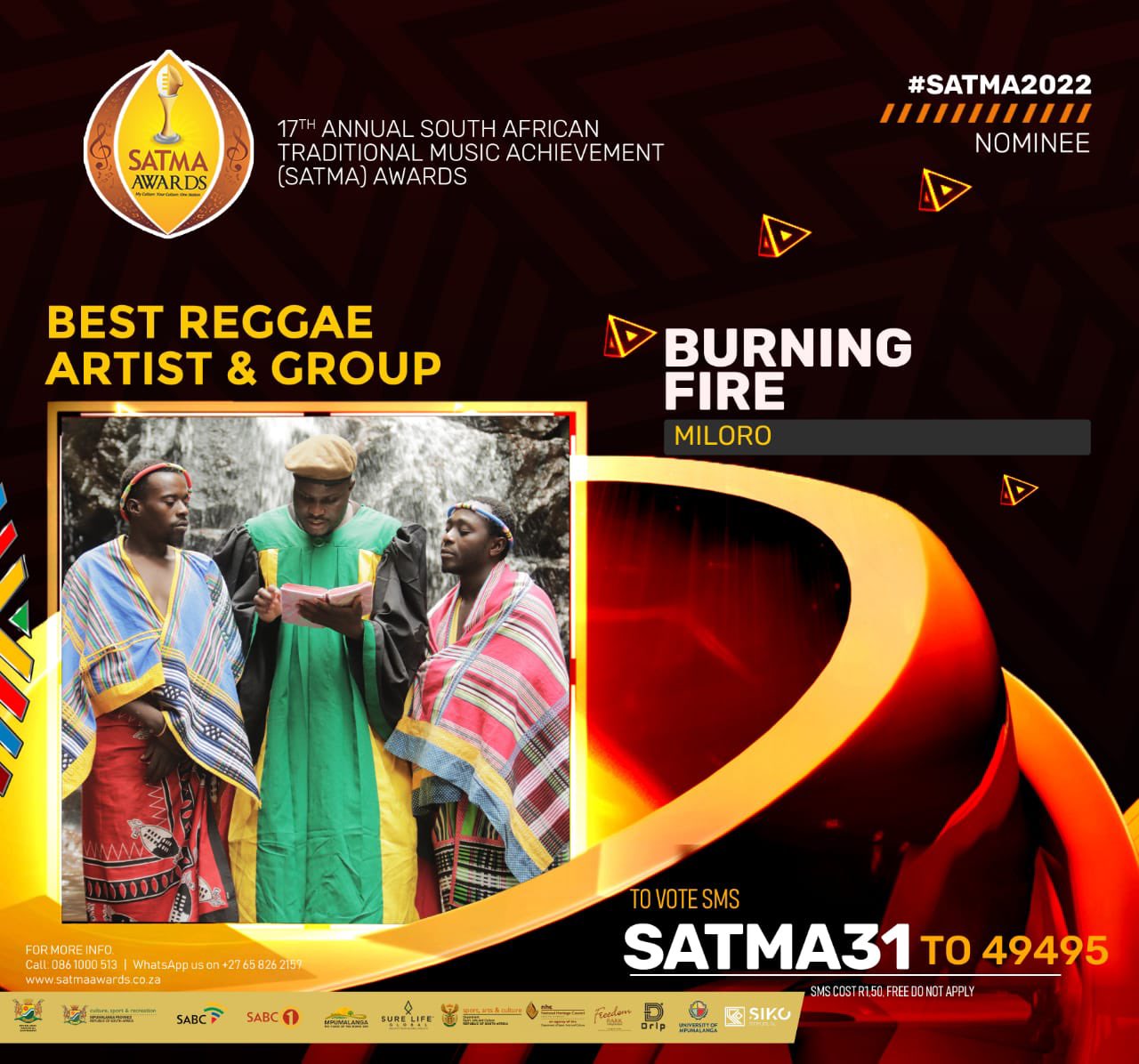 Burning Fire, is a South African Reggae & Gospel Music Band/Group formed through an enduring strategic musical alliance amongst melomaniac musicians. Being in love with music their whole lives, Khuthadzo 'Ambassador' Mavhusha, Freeboy Mbengeni and Ronald 'Dj Light' Mahumele joined Forces and collaboratively aspired for an impeccable delivery of sweet melodies through their newly initiated meritorious Group named "Burning Fire" which was successfully formed in the year 2019.
Their music is largely influenced by Reggae & Gospel rhythm which is graced by a flow of melodious messages that blaze the audience with a dose of sensational healing and Upliftment. In 20th of December 2019, Burning Fire released their debut album entitled "Dzanga la Mesia", available on all major digital stores and still currently praised and hailed as a lyrical buffet. The Band's debut performance at the 2019 Les Royals Reggae Festival on the 15th of December remains one of the group's biggest spectacles to date.
LISTEN TO ALBUM
---
Lutendo CJ Munyai – Musadzi Wa Vho Rasta
Album: Gi Mi Credit
To VOTE: SMS SATMA 32 To 49495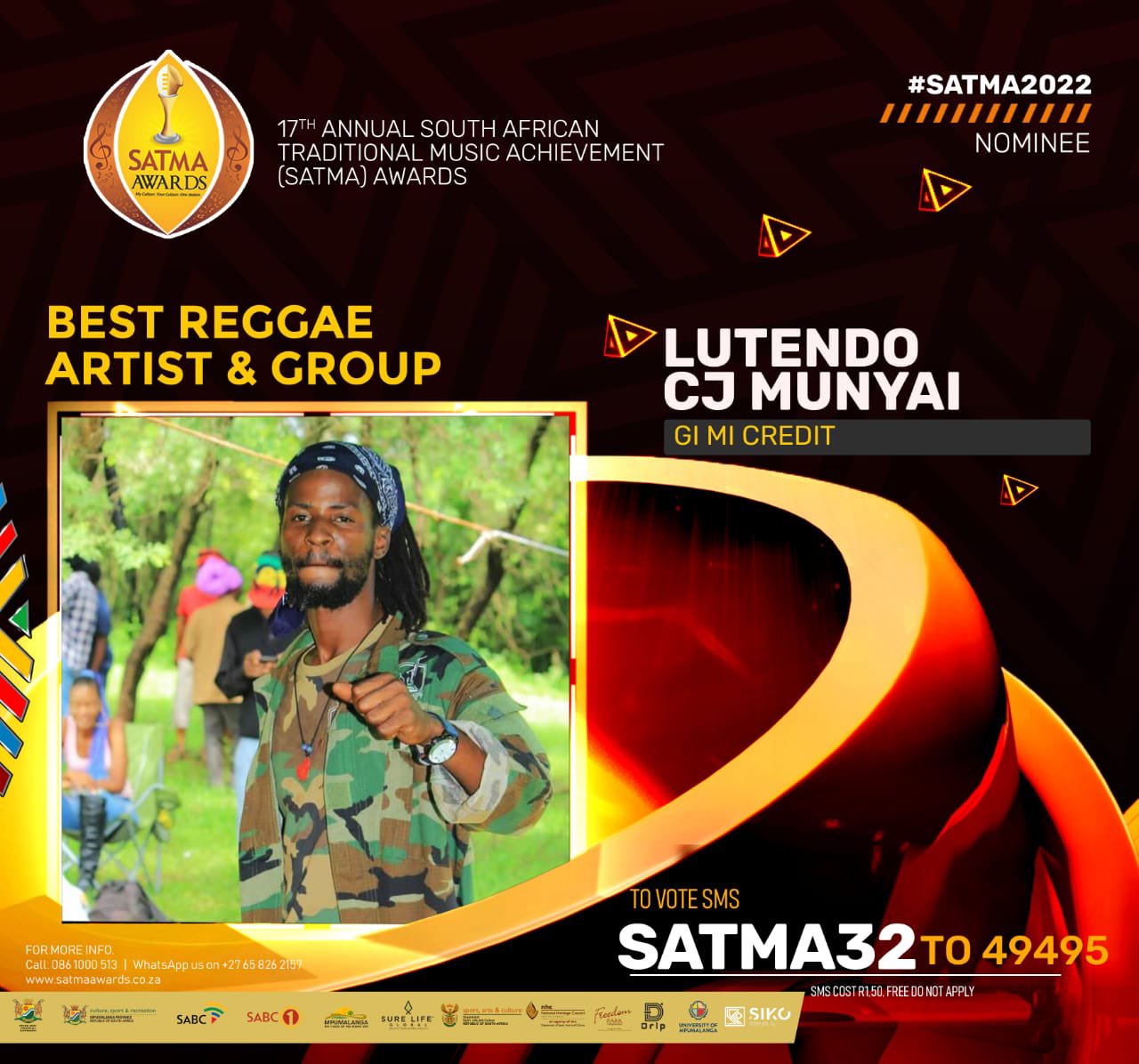 LISTEN TO ALBUM
---
Jeremiah Fyah Ises – Bayadlala
Album: Impilo Ka Ntanga
To Vote SMS SATMA 33 To 49495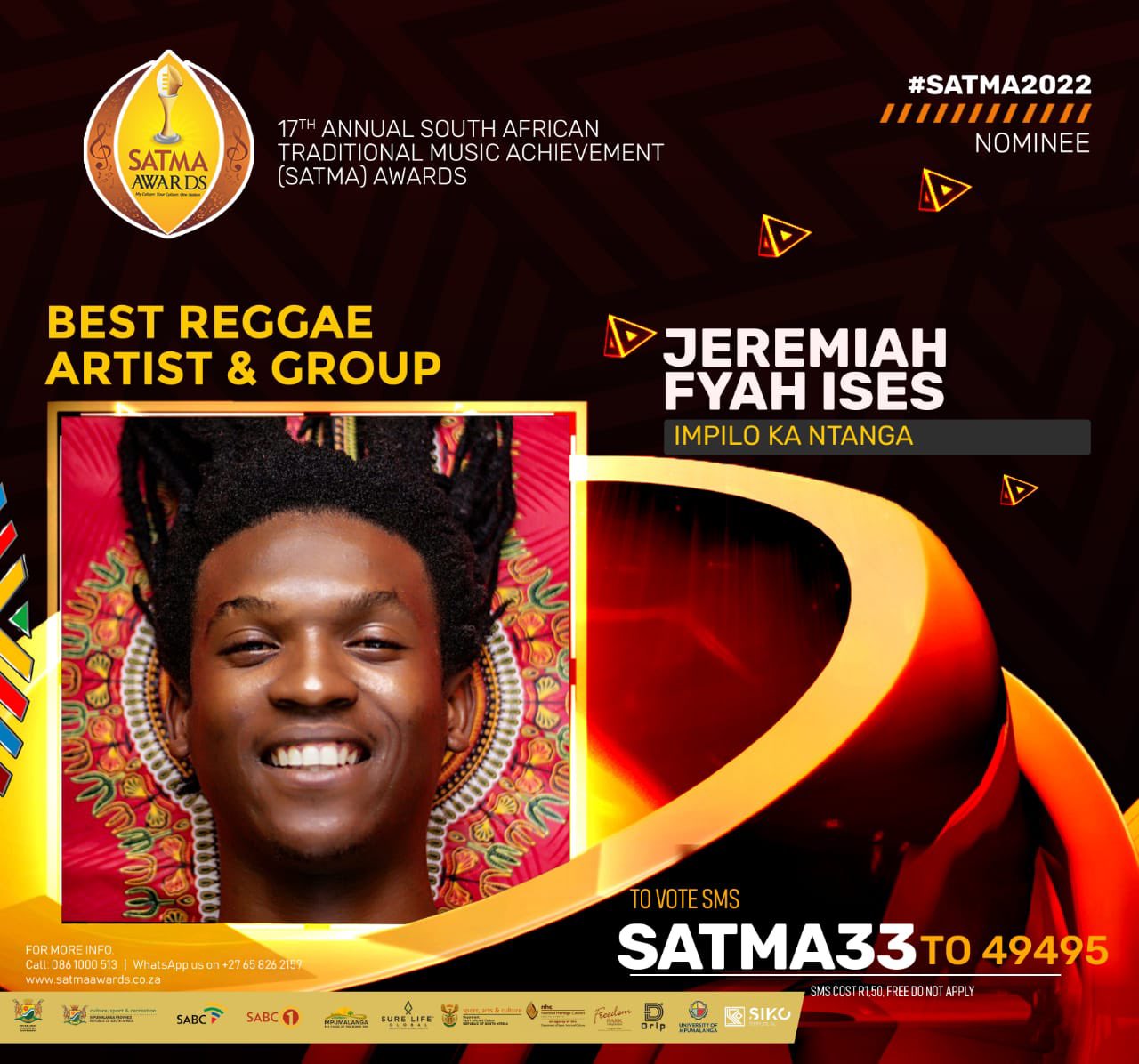 Impilo Ka Ntanga, Fyah Ises' sophomore album got its official release in 2019 under the Baak Ah Yaad Label.The album was produced by Gabriel Sturrman and Tiya Inity engeenered by Dave Seagal released under the Baak ah Yaad label and features Afro Soul Singers Ndamcel and Csana. With such an exceptional production team, it was tell tale that the album will soar, and it did.
In 2020 Impilo ka Ntanga was nominated at the South African Music Awards for Best Reggae Album, contending with Skeleton Blazer, Botanist, Fruity Star and the overall winner and ex stable mate of Fyah Ises at Baak Ah Yaad, Bongo Riot. In 2021, Impilo ka Ntanga had a visual representation, he released a video for the lead track 'Happiness' and 'Buya' shot by Stried Filmn in Johannesburg.
LISTEN TO IMPILO KA NTANGA ALBUM MIX BY GUNNZ SELECTA
LISTEN TO THE FULL ALBUM
More info on SATMA AWARDS HERE
Comments
comments